May 10, 2020 | Robert Campbell
Wine Time, Ep. 6 - 2016 Syrah
Episode 6 of Wine Time with Rob & Thomas
This week we talk soil, blueberries, BBQ, and our wine of the week – the 2016 Syrah. Check out the short video below for details, tasting notes, and other fun facts about our Syrah.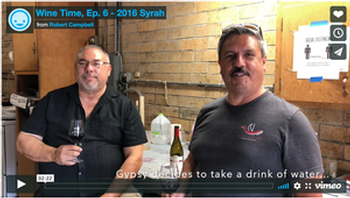 Usually priced at $36 a bottle, it's on sale this week for $27 (25% off). Half and full case discounts still apply. Wine Club members enjoy their generous discounts as well as free shipping on case sales.
Comments
Commenting has been turned off.