ARTICLES ABOUT STORY WINERY:

October 29, 2020
---
March 29, 2021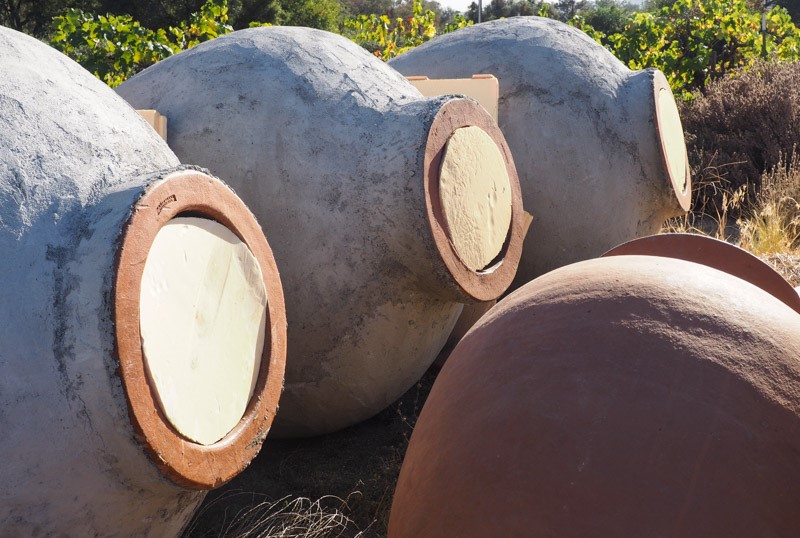 ---
April 6, 2021
---
WINE TIME EPISODES:

Episode 2 of Wine Time with Rob & Thomas
This week we talk lunch time beverage choices for 'home schooling parents,' new varietals & blends we are working on, and of course, this week's wine special–the 2016 Quartz Zinfandel.
At the incredible price of only $18.75 a bottle you can't go wrong. Click on the short, 2 min. video below for more info….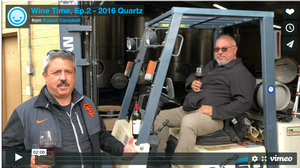 Filled with aromas and flavors of black cherries, pomegranate, and crushed black pepper this wine is balanced with fruit, tannins, and structure. Tasting great now and will hold for several years to come. Remember, while the stay-in-place orders are still in effect, free shipping on orders of $75 or more. Half-case and full case discounts still apply!

Welcome to our new Wine Time chat with Rob and Thomas!
In our new weekly video blog with winemakers Rob Campbell and Thomas Allan we talk about our wine sale of the week with tasting notes, funny anecdotes, and what's happening around the winery during "the shutdown." As an added bonus, each of our "Wine Time" wines will be offered at 25% off for the week!
This week, we are featuring the 2014 Alitia Zinfandel. At 25% off, it's a steal at $24 a bottle for a fully mature Shenandoah Valley Zinfandel.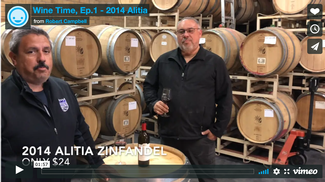 2014 – Where were you in July of 2014? We know where we were – in the midst of the biggest forest fire in decades to hit the winery, the Sand Fire. Although the vineyard was immersed in smoke, it didn't seem to affect the Alitia vineyard. The wine exhibits sensual notes of dark cherries and cola with its usual elegance. Be sure to click on the video blog to learn more about this wine and how it is currently tasting.